Studios
Studios to meet all your requirements
In Paris, AMP VISUAL TV offers a range of studios that is exceptional in its diversity, complementarity and quality. In terms of their proximity, and the space and services they provide, each of our studios offers you uniquec, customised solutions.

A unique offer in Paris: 20 connected studios ranging from 70 to 1000 m² for all TV and digital uses.
Find out about all AMP VISUAL TV studios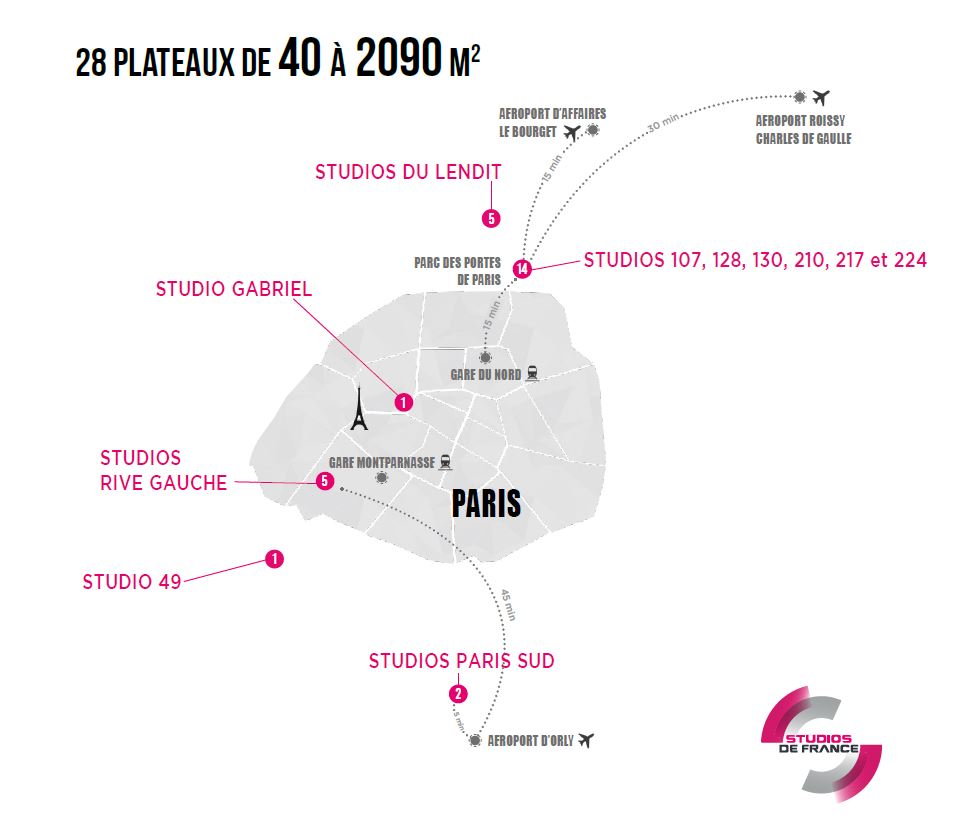 PREMIUM services
Presenters, producers, technical teams, guests, audiences... all must and do feel at home with us. This is the result of our attention to detail, with the aim of making life easier for everyone: the comfort and elegance of our dressing rooms, tailor-made services, safety, the welcome given to VIPs... standards are much the same as in a high-class hotel.
Team AVAILABILITY
We make it our business to anticipate and respond to your every wish. Each site is run and maintained by a dedicated team, whose members are available at all times while you are making your programme... with complete discretion.
UNIQUE infrastructure
All shooting should be done in comfortable, relaxed conditions. The technical quality, ergonomics and design of our studios are therefore key considerations. As well as being well insulated and air-conditioned, our studios have fibre-optic cabling and top-of-the range equipment. Backdrops, curtains, motorised bridges, spacious HD control rooms... everything is designed to provide the best possible working conditions.
AMP VISUAL TV technology
In both fixed control rooms and OB units, the equipment on which we base our reputation is operated by our own teams. Filming, transmission, enhancement, archiving and remote editing... we provide all the essential technical services you need.