Enhancement
AMP VISUAL TV has developed an extremely wide range of solutions for its clients to enhance on-air programmes.
It offers new services on innovative tools (often exclusive equipment produced by our development team or partners) to producers who wish to enhance the production of their programmes in order to attract a wider audience or win their viewers' loyalty.
Graphics
Imagine programming made to mirror your own image: this is possible with a graphics charter that reflects your style.
As well as inserting traditional graphics and/or statistics, AMP VISUAL TV offers a service like no other in France: augmented reality.
LIVE TRACK  is an all-in-one solution that incorporates revolutionary tracking and a graphics engine that can fully adapt to all processes.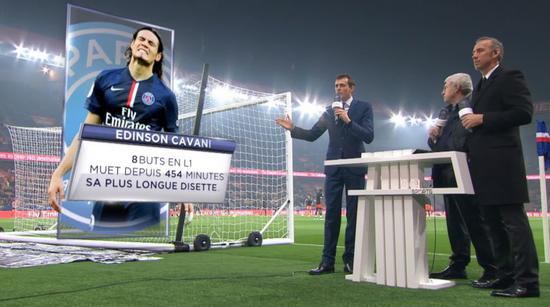 Specific cameras
We endeavour to implement every possible technological solution possible to improve your programmes.
Hyper Slow Motion HD RF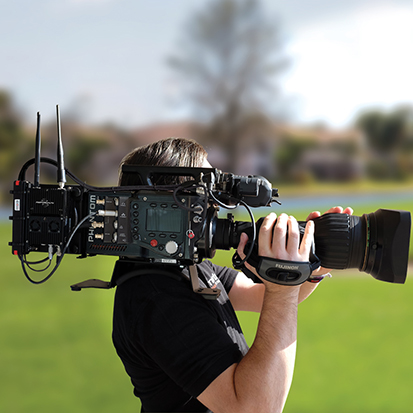 Imagine exceptional quality slow-motion images, driven by the latest technology in ultra high-speed slow motion.
The Hyperslow camera greatly surpasses the performance of existing slow-motion cameras and offers exceptionally high-quality continuous ultra-slow motion with no flickering thanks to the anti-flicking module, setting a new performance standard for ultra-slow motion filming. Recently, our RF department carried out the necessary modifications for the Hyperslow camera to be used in a portable RF mode. The Hyperslow camera's colour range ties in with all AMP VISUAL TV cameras and can also be used as a traditional camera.
On-board RF
Our engineers, who have specialised in On-Board RF broadcasting camera solutions for many years and are anxious to provide new visual immersion solutions to content producers, have developed the REMOTE CONTROL ON-BOARD camera. They have developed a remote-control system that allows several cameras in each vehicle to be operated and switched between from the control room truck, sound recording from all microphones on board to be adjusted, as well as allowing repatriation of telemetric data (position, driver data, etc.) which can be integrated into the TV content graphics.
Hyper Gamma
Along with manufacturers, we have developed an extremely advanced personalisation service to optimise image dynamics by adjusting cameras.