Audits and consultancy
From technical assistance to creating TV channels, digital conversion, and producing new programmes, television is a complex industry which includes technical, human, artistic, and economic considerations. Now that we have entered a new audio-visual media era, combining all the skills needed to ensure your projects are a success is essential.
This is the mission behind the Services Factory.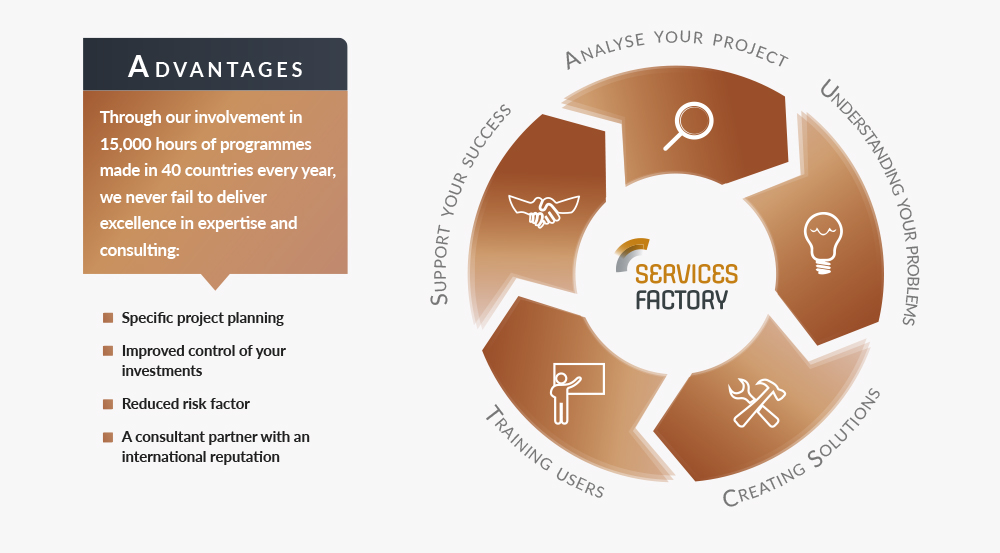 Services Factory is AMP VISUAL TV's consultancy department.
For more than 30 years, AMP VISUAL TV has been supporting broadcasters and producers by providing them with the technical and human resources they need to make their TV programming a success.
As the French pioneer in Dolby 5.1, HD, 3D, 4K, and now augmented reality, AMP VISUAL TV can count on all the experience and professional knowledge built up by its teams, R&D department, and partner company division.
Your contact person for audits and consultancy
Dimitri Mendjisky / dimitri.mendjisky@servicesfactory.tv