01/30/2019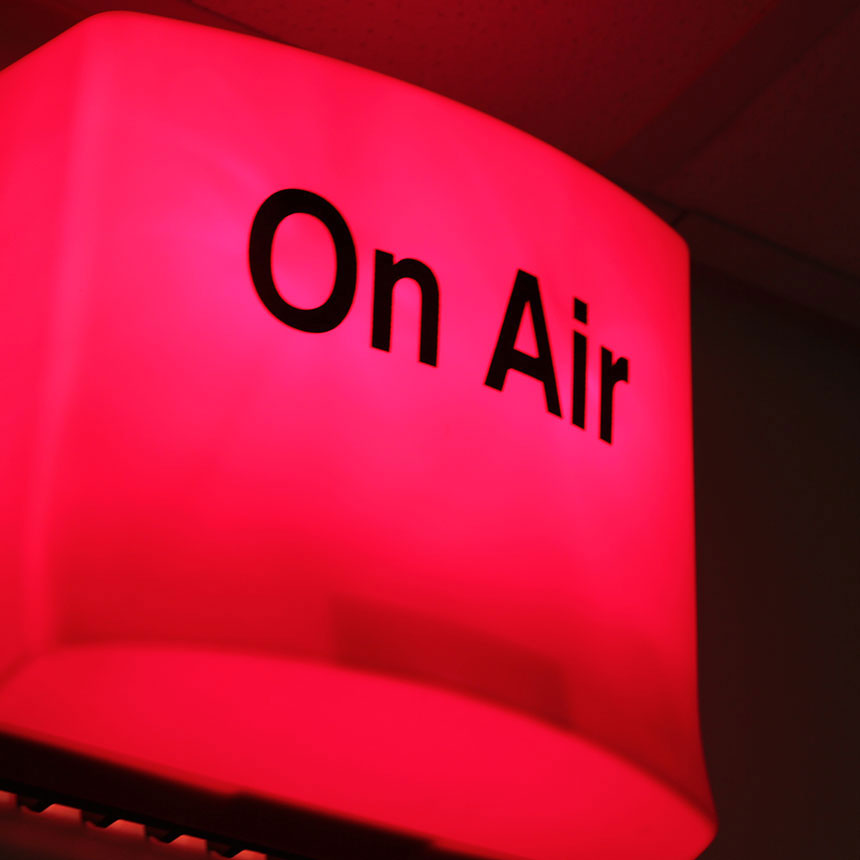 Letsee, the new digital brand from AMP VISUAL TV
Content is breaking free of traditional technologies in terms of how it is made and broadcast. There are now a large number of channels, and the images are richer than ever, offering TV viewers an entirely new experience. In keeping with the spirit of innovation which has always underpinned its history, AMP VISUAL TV is today developing its digital know-how under a new brand encompassing a wide range of services: LETSEE. Broadcasters, content producers and advertisers will now be able to rely on LETSEE for the resources, experience and support they need to produce, enhance and distribute all their digital content. Presenting a new range of smart services.
For many years, AMP VISUAL TV has been at the cutting edge of digital. Now a new brand, LETSEE, brings together all the services the company has developed in the sector over the years: recording, video and internet transmission, remote production, digital publication and enhancement. At the core of these services, the Media Centre, located in the heart of Paris, epitomises this new offer. It's an innovative and high-performance tool providing a very broad raft of services for all kinds of productions.
The Media Center
The Media Centre is, firstly, a major exchange hub for feeds, whether from on-set or outside broadcasts. Thanks to the creation of a private fibre network (Subway) and connection to all fibre and satellite networks, it can send and receive all kinds of streams (video, audio, IP, etc.) from and to anywhere in the world. As such, the Media Centre allows LETSEE to handle sufficient traffic for every producer to receive reports for inclusion in broadcasts, to send programmes live to channels, or to "push" recordings to post-producers editing the programmes before they go out. "This is very much our philosophy," explains Guillaume Allais, Director of LETSEE. "What our customers need nowadays is security and speed. We can guarantee them perfect management of their all-important programmes. In the same way, our expertise means we can also provide internet streaming (at very high bandwidths) to enable them, from the filming location, to make data-heavy downloads or run their programmes' social media operations." After all, social media is an increasingly important format for the distribution of television programmes and events. YouTube, Facebook and Twitter (to give just a few examples) are essential broadcasters which demand impeccable service quality. The LETSEE team have extensive, long-standing experience in live streaming, one of their key activities today, with social media currently representing one of the best channels for increasing programme impact. To make the most of this, it is absolutely vital to have a flawless understanding of the technology and its uses. LETSEE is undoubtedly one of the leading French players in this field, whether for live broadcasts via public or private platforms or in VOD.
Remote production
Doubling as a production unit, the Media Centre is also an impressive programme-making tool. LETSEE provides extensive services here, enabling its customers to centralise in Paris the addition of graphics and commentary to programmes produced all around the world. For example, during the Africa Cup of Nations, with the matches coming from different stadiums, it was the responsibility of the customer's editorial teams – working alongside the Media Centre team – to produce a pre-defined graphic service ahead of multichannel broadcast. In addition, journalists, all based in booths on Rue Cauchy, were able to provide their commentary. After receiving all feeds, the teams were also responsible for producing highlights for distribution to news services worldwide.
It is clear to see that the foundations are being laid for Remote Production, the "Holy Grail" of our profession. It is widely accepted that remote production will become increasingly widespread as high-speed networks develop. The Media Centre has already proven its technological sophistication, having supplied a number of remote services (including for TF1 during the football World Cup in Russia).
Enhancing content
The Graphics department of AMP VISUAL TV has also joined the LETSEE service. From programme branding to enhancement with external data (scores, clocks, social media, etc.) and even augmented reality, not only does LETSEE boast the full range of expertise required to optimise viewer visuals, it also develops its own in-house enhancement software for the fields of sport, television, fashion and business. Alongside the traditional solutions of the existing platforms (VIZRT, ROSS, CHYRONHEGO, etc.), LETSEE has developed unique "tailored" solutions. These proprietary systems are compatible with official data feeds (from OPTA, STATS, INSTAT and so on) and offer high performance as well as ease of use. They can be used on site or as part of a remote production (using an IP broadcast output for SIMPLY LIVE's ViBOX over NDI protocol).
Recording solutions suitable for digital
Finally, the LETSEE offer also includes SMART STUDIO, recently installed at Studios Rive Gauche. This smart and agile tool is clearly designed for light productions. The turnkey facility includes a TV studio, a customisable set, six cameras and an HD production centre for live or delayed programme filming, duplex systems and all TV broadcast formats, as well as live streaming online. The modular, user-friendly SMART STUDIO is a match for any simplified mobile production solution.
And LETSEE's offer naturally harnesses the qualities on which AMP VISUAL TV's reputation has always been based. Customer service has been placed at the heart of all its concerns, an approach which is certainly one of the key assets of this new brand.