09/22/2016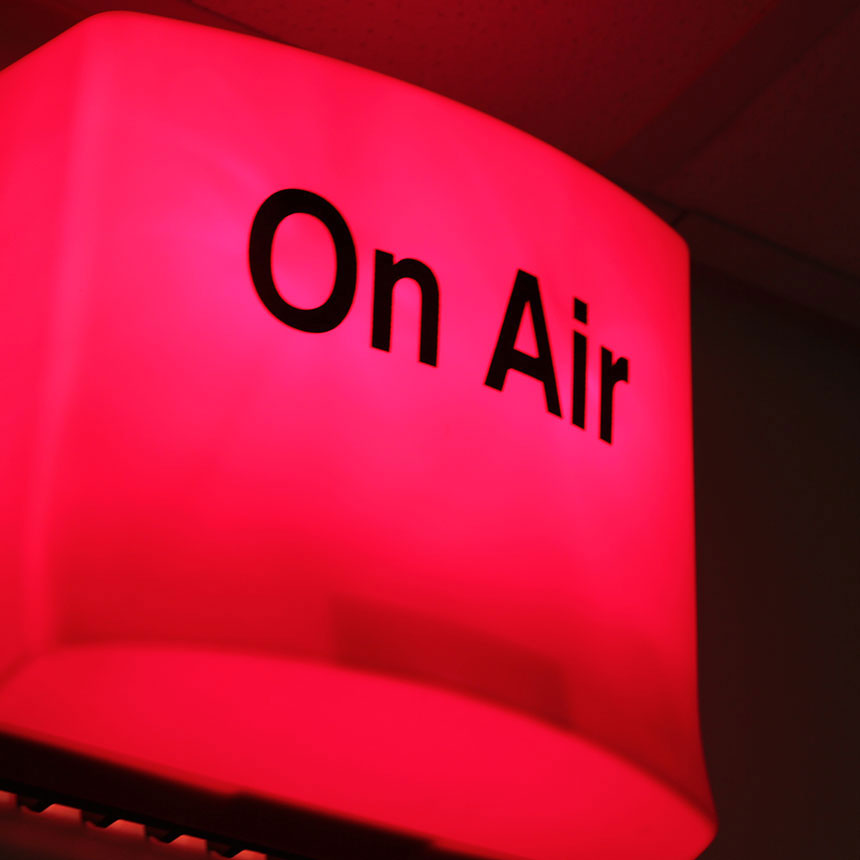 Mexico welcomes the WEC and AMP VISUAL TV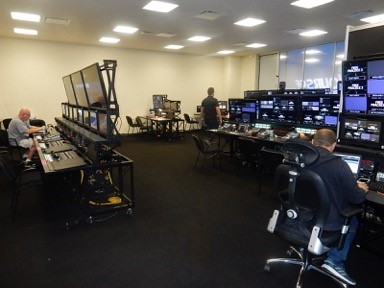 On 3rd September, the FIA World Endurance Championship inaugurated an all-new round in Mexico City, where today's best racing drivers battled it out for six hours. At an altitude of 2,300 m, this circuit will long be considered by our team as one of the greatest challenges AMP VISUAL TV has ever had to face during the live broadcast of a World Endurance Championship.
To film such a particular motor race thousands of miles from France, AMP VISUAL TV had to source an OB truck from among its partners, as well as staff who could meet the technical challenges that come with a competitive event of this size. It's not easy to find a vehicle of this type in Mexico - it had to be able to manage 15 to 18 HD cameras, multiple LSM servers and ten or so RF links!
As a result, we decided to hire a Fly truck in the USA, bring it over to Mexico and assemble our kit piece by piece in specially fitted 120 m2 base in the paddock. 45 technicians travelled from Europe to Mexico for this shoot, which included seven hours of live filming. Among them were equipment managers, LSM operators, visual engineers, fibre technicians and video and sound assistants, and we also had no fewer than 15 camera crew members. For the first time ever, we sent all the technical systems we specifically needed for the WEC by air and sea freight from Europe to Mexico. This included our RF equipment and the 6 km optical loop.
"Over the course of four days, we reconstructed all the technical capacity of a Millenium Signature 11 truck as a Fly, but with all the comfort of a Millenium Signature 12!" explained Alexis Hulin, a manager-producer at AMP VISUAL TV. "We had to combine the video truck we had got from the US with the technical resources needed for the WEC and fibre optics from France. The operation represented a real first for AMP VISUAL TV!" It took a month and a half to ship the optical loop over to Mexico. Other technical resources were sent by air from Paris. Our Mexican kit included 15 wired cameras around a circuit, 6 LSM servers for play-backs and slow-motions replays of the best moments, ten RF cameras attached to the racing cars, a further RF camera in the safety car, two pit lane RFs by the stands, a super slow-motion RF camera, and more besides. The Fly truck also fed the WEC's second screen smartphone and tablet app. Feeds from the ten on-board cameras, the international feed and a VOD channel broadcasting the best moments, interviews, podium finishes and so on were all sent by satellite to AMP VISUAL TV's Studios 107 Media Center, where it was streamed. Connected users could watch a dozen live feeds, including the international feed and shots from the on-board cameras. They could watch the cars' progress in real time, check drivers' statistics and view the exclusive VOD channel - everything they needed to experience the event as if they were there.
For the fourth year running, Le Mans Management Endurance has entrusted AMP VISUAL TV with creating the international feed to be broadcast live throughout the world under the directorship of Olivier Denis. AMP VISUAL TV's genuinely tailored expertise and ability to offer customers the closest of support were put into action at the FIA WEC championship, which includes nine races all watched by millions of TV viewers around the world.