09/5/2016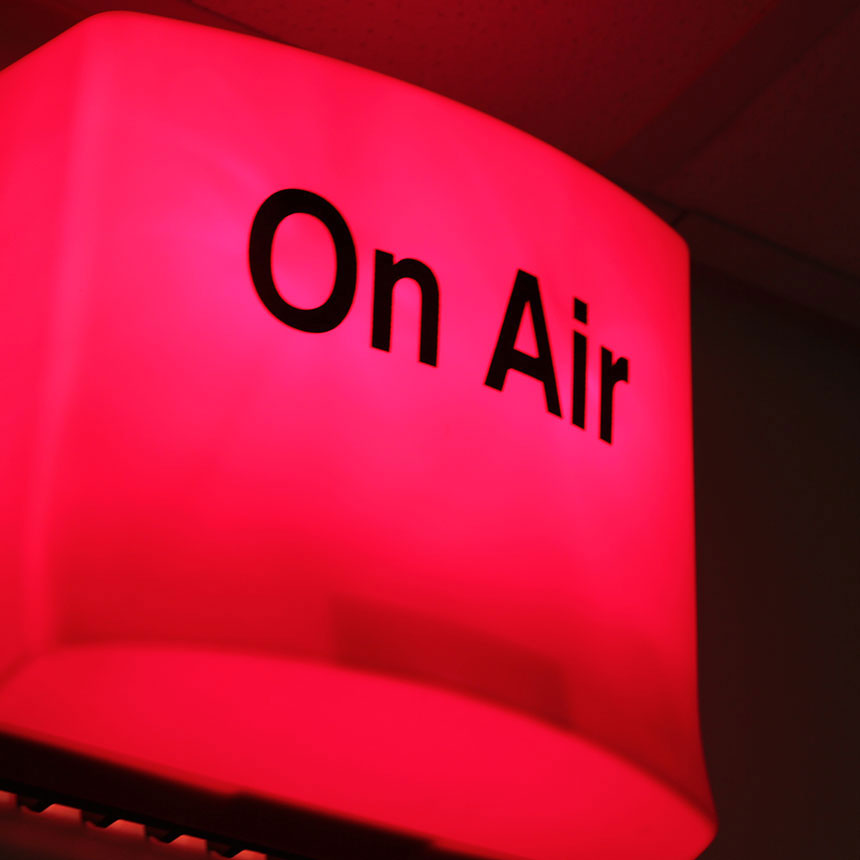 BASTILLE DAY: THE ULTIMATE LIVE CHALLENGE IN 360°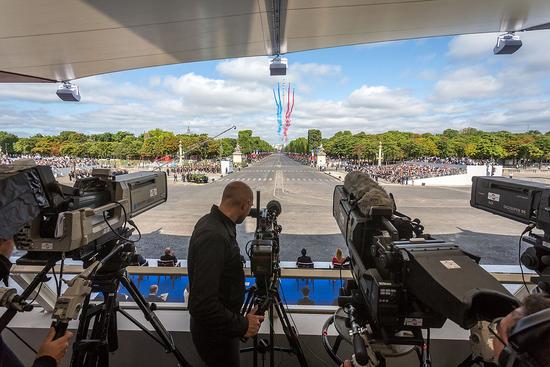 This year more than ever, Bastille Day was an important moment for the French nation. The proof, if it were needed, was that two major national TV channels, TF1 and France 2, devoted considerable time to it and competed to provide the most imaginative programming. Yet again, AMP VISUAL TV was the key technical operator when it came to retransmission, and this year we helped France Télévisions to achieve a never-before-seen feat: live 4K 360° images.
With eight OB trucks in Paris, three in regional France and more than 200 technicians, AMP VISUAL TV pulled out all the stops to meet France 2 and TF1's requests. These two broadcasters wanted to bring the military parade to life in their own style as it crossed the world's most beautiful boulevard, the Champs Elysées.
Each year, one of the two channels is in charge of the international feed. In 2016 TF1 took on the mantle, and as it naturally wanted to take care of this output at the same time as its private programming, we offered that they take up residence in our latest OB truck, the Millenium Signature 12. This resource is particularly well-adapted to services of this kind and its 85m2 space has room for more than 40 people and, most notably, allows for two sets of images, sounds and commands to be made completely independently of each other.
Multiple sites
Under the directorship of Etienne Toussaint, TF1 devoted 16 cameras to the international feed and 12 to its own sequences. Some of these were particularly spectacular, such as Denis Brogniart's near the Pont de la Concorde which treated viewers to a live demonstration of a lifesaving helicopter rescue mission on the Seine.
France 2, on the other hand, took to a Millenium Signature 10 under the directorship of Jérôme Revon, using 18 cameras within and around the parade so that viewers were almost literally plunged into the event itself. A significant number of outside sequences also enriched the show, including segments from Stéphane Bern or commandos in Saint-Germain-en-Laye.
A live 4K 360° first
The innovation requested by France Télévisions for this Bastille Day was an event in itself. Upon their say-so, we rolled out a 360° system on the presidential stand so that online viewers could experience the event from the inside. This technical feat put all our skills to good use, setting a new standard for 4K and live streaming.
Last but not least, an interview with France's president in the Elysée Palace was handled from a Millenium 2 truck.
New: fibre optic on the Champs Elysées!
As the parade covers quite a distance, one notable feature for this type of retransmission is the frequent use of RF links to route the feeds. This year we wanted to add some innovation with 16 fibres between the Place de la Concorde and the Arc de Triomphe. We entrusted Sipartech with the task of getting them in place as the company is a Parisian expert in dark fibre networks. They combined their professionalism and dynamism with AMP VISUAL TV's to meet the challenge. 2.5km of installed technology let us optimise the number of RF links and offer extra-reliable, excellent quality image, sound and intercom communications. Thanks to the fibre, three cameras around the Place de l'Etoile were entirely remotely controlled from our facilities in Concorde.
This complex set-up was installed in record time thanks to our faultless coordination with the civil and military authorities.
Pour en savoir plus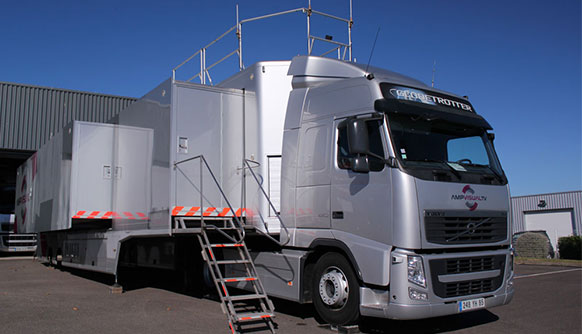 Millenium Signature
Triple-width semi-trailers